The Best Place to Land...A Community to Call Home.
Beautiful grounds to walk, relax and enjoy at The Landing at Woodlawn Tower.
Live the Way
You've always wanted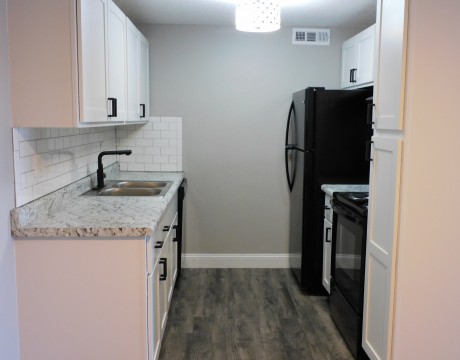 We've Been Busy!
Come check out our complete exterior upgrades including new siding, new windows, new doors, new windows and new decks just to start! Also being planned are improvements to the pool, club house, outdoor common areas and leasing office. They haven't left out your furry family members either. Upgrades are coming to the dog park too!

Want more? Options for interior upgrade packages are being worked on to offer as well. So now is the time to land yourself in your new home at The Landing at Woodlawn Tower.

The Landing at Woodlawn Tower is conveniently located within minutes of Wichita State University off of 21st and Woodlawn. Close to shopping, dining and nightlife. Call today to schedule a tour and our knowledgeable team will be ready to help.
The Lifestyle
You've been looking for